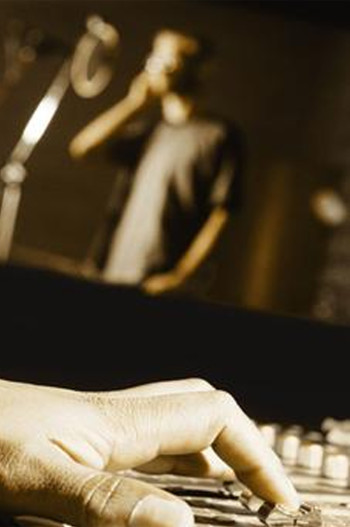 Voice Over Coaching and Training
It's all about you.  Whether you're a seasoned professional, new to the business, a practitioner of any communication art or simply curious; if your goal is to create your first Commercial Demo or add to your existing demo portfolio, Voice Over Tampa Bay is here to help.  We're open six days a week and evenings too.  Unlike most "Voice Over Schools" all of our coaching sessions are one on one, personalized and designed to maximize your potential in this exciting and rewarding profession.  You'll receive 100% studio time.  There's no commitment, no set number of classes, no one-size-fits all solution, and, most importantly, No Limits on your creativity.  Everything is done in a completely relaxed and nurturing environment.
The Voice Over industry has gone through many changes in the last few years and while professional studio work is still commonplace, more and more clients are expecting their voice talents to supply them with professionally recorded audio tracks.  On-line audition sites like Voice 123 and Voices.com are great resources but they require you to have recording capabilities in order to actively participate.  We can teach you how to set up an affordable home studio in almost any environment without spending a fortune or become a licensed audio engineer but you must have the knowledge of the basic fundamentals of recording and editing.  We offer solutions for every budget.  Voice Over Tampa Bay can hook you up with the latest in recording gear and software.
You probably have a lot of questions and we can't answer them all right here and now but we can tell you that each session runs for one hour and costs $80*.  How many sessions would it take?  That's up to you.  At Voice Over Tampa Bay you'll learn and grow at your own pace.  It might take two sessions or ten.  It's just not practical to say, but we promise, you will know when you're ready to cut your first demo and we'll be right here for you.  Our commercial demo package starts at just $600*.  Please take a few moments and listen to some of the voice over demos that we have produced.
*All quoted rates are subject to change without notice.